Unfortunately for the latest SeaMonkey 2.35 version with several security patches no language packs were available. Because my experience is that the 2.35 language packs Adrian Kalla contributed some weeks ago (and what are no longer available at his download area) work fine with that latest 2.35 build I asked him to send those language builds to me, and I made them available for public download at sourceforge.net.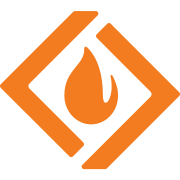 Important hint concerning site sourceforge.net: I urgently recommend to use a popup-blocker (Adblock plus or similar) software. Unfurtunately sourceforge.net allows lots of suspicious popup commercials, annoying are faked download buttons leading to www.pagetracer.com, free.internetspeedtracker.com and similar suspicious sites. It seems nowadays we will have to accept that on such free services 🙁

My experience is that combination of latest (WIN32) 2.35 build and linked language packs work very reliably — tests and bug reports (also for later versions, of course) appreciated.